Moderator: skezza
I would like to know too when it was done. He should do more. just play Jake We're listening.
I bleed steele
---
---
Shadow wrote:"Silver Series Rocker Set"

Awesome Dave Stephens (Guitar Craftsman Website Galore!) my goodness, very "cool" 'Site! I was quite surprise that fame Guitarist/Musician Jake E. Lee "helped" assists the legendary Guitar Craftsman Dave Stephens with the design of this humbucker instrument device/there look like harmonica's to me but I know it goes on or into the Guitar somewhere...-Smile, "sorry" I'm not a Professional Guitarists! But it's quite a beauty instrument none the less the humbucker with alot of bite & gritty grind! It's cool that legendary Rebel Rocker JAKE E. LEE is "endorsed with Dave Stephens "Silver Series Rocker Set" SD pickups, humbuckers and I really "enjoyed" the music sample of JAKE playing a vintage Procol Harum song titled "Bacon" it was Heavy & strange with this Cyclops lopsided mighty groove that brings Bourgeois Pigs (I know I spelled their name wrong) to mind/they have a awesome Cyclops meaty sound as well. It totally "kicks" big time, I "loved" it JAKE's Bacon! Peace and do so hope that the Jake E. Lee "Blues Set" sound samples will also come into the Limelight (as it was so mentioned on the DStephens 'Site) soon and it be nice to see these New JAKE E. LEE SD Pickups and Humbucker designed by Dave Stephens in Instrumental Music established Magazines Advertisements in the very "near" Future! Peace and Thanks.
I agree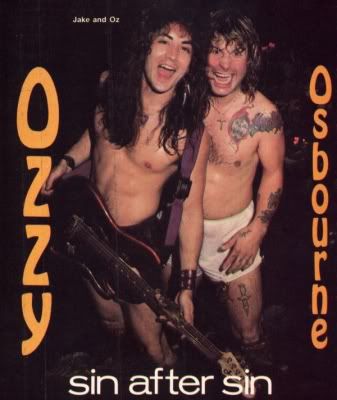 ---
Posts: 1
Joined: Sat Jan 14, 2006 5:00 pm
Location: california
whos got tab to voodoo highway ?
---
Cool, thanks for posting. I need to get a set of those 'buckers for my ES-335!
---
so when are they beeing released ?
"Spend less time chasing tones and more time just playing music."

-

Marty Friedman
---
All Access Member
Posts: 65
Joined: Thu Apr 20, 2006 5:00 pm
Location: Southampton, UK
from the looks of it you can buy them now, $140 each, $280 set.
---
Return to All things Jake E Lee...
Who is online
Users browsing this forum: No registered users and 7 guests