Moderator: skezza
All Access Member
Posts: 23
Joined: Mon Jan 30, 2006 5:00 pm
Location: RockHill SC
Hey guys I drive a Jake E Lee sponsored car in a sim racing league and I'll be running the Jake E Lee sponsored car in a sim racing contest called the Cystic Fibrosis 500.Here's a pic of the car,check it out.
You can watch the races live on the internet at a website called Sim Racing Network.They broadcast sim races live like the real deal.I'll be racing July 28,29.Check it out and support the Jake E Lee sponsored car.Here's a link where you can watch the races.
Sim Racing Network
This website is hosting the races and are raffling off a mini-chopper and I thought some of you cats might want to check it out.
Cystic Fibrosis 500
Later,Thomas Dow
---
All Access Member
Posts: 23
Joined: Mon Jan 30, 2006 5:00 pm
Location: RockHill SC
here's a better pic of the car
---
Posts: 1
Joined: Mon May 01, 2006 5:00 pm
Location: Midland,Michigan
thats cool!....how did you come up the cystic fibrosis 500? I have CF and was just wondering.
---
That is so great, Will Jake be present for the race ?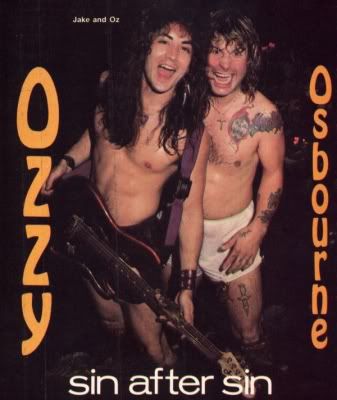 ---
All Access Member
Posts: 23
Joined: Mon Jan 30, 2006 5:00 pm
Location: RockHill SC
That's the mission of the website who is hosting the race.They try to raise money, through online sim racing events for charities that involve children.
CF is the charity that this race is raising money for and they plan to help out more children charities with sim racing contests in the future.Here is a pic of one of the promoters cars.
SAR4CC
Shut-up and race for Children Charities
Thomas Dow
---
My mind is whirling here, what an beautiful race car you have Thomas Dow aka Yankee...-I'm speehless, it's really a magnificent race
car #11 with the JAKE E. LEE Trademark logo Signature/Watermaked on it (and is sponsored in this very vital/important CF 500 Charity race for the children!) makes it a really special and grand Rebel fantastic race Event!
Wow, great look and all the "best" to you/Thomas Dow with the up and coming Cystic Fibrosis 500 race/Charity for Children with CF in the Sim Racing Event(s) in July 2006: how cool! God Bless and I definately shall venture back to those amazing Racing 'Sites (Sim Racing and Cystic Fibrosis Websites) above mentioned.
Peace!
---
Posts: 102
Joined: Mon Jan 02, 2006 5:00 pm
Location: Southwest Florida
So is this a real, actual car race? Or is it like an on-line "game" thing? Either way, it's a great cause! Good luck in the race & the car looks awesome!
I'm not suffering from my addiction to Jake E. Lee - I'm enjoying every minute of it!
---
All Access Member
Posts: 23
Joined: Mon Jan 30, 2006 5:00 pm
Location: RockHill SC
[video=250,200]http://www.mrolracing.com/highlights/BGNvideo.wmv[/video]
check out the video i started almost last finished 4th in My jake E Lee ride
---
---
that was cool...what platform are you using?
---
Great car race video you have there, Yankee. I wouldn't mind seeing a die-casting model made of #11 JAKE E. LEE's Sponsored Race Car for the CF 500 Sim's Race taking place in July 2006 (the dates you so mentioned above in your posts): it's a "awesome" design! Good luck to you/Thomas Dow aka Yankee at this "special" Cystic Fibrosis 500 Children Charity Race/Sim's Event rather it's real life (it's looks real/that's amazing & I like the song too) or an highly(and I mean "highly" technology network game) it's a worthy Heartfelt occasion to benefit the children in need. God Speed to you and Peace!
---
All Access Member
Posts: 23
Joined: Mon Jan 30, 2006 5:00 pm
Location: RockHill SC
Thanks guys,
I should have a better video in a few days with more footage of the car.
It is a game but we race against peeps all over the world.
We all have steering wheels mounted on our desks some are high dollar paid 500.00 for mine lol.
It is realistic I've even raced against some nascar drivers on there
like Dale JR and Martin Truex.
The charity race i'm entering will be broadcast live on
www.simracingnetwork.com
they have announcers and everything
just like the real thing. I just hope I qualify i will let you all know.
Anyone can go to the racing charity site and donate and you will be entered in a raffle to win tons of prizes the biggest prize is a custom mini chopper
www.cf-500-sar4cc.com
and you can sponsor a car in the race
They will paint up a car with whatever you want on it.
Thomas
---
Return to All things Jake E Lee...
Who is online
Users browsing this forum: Bing [Bot] and 3 guests